A Description of the VHV help menu.
Abrir y cerrar el menú de ayuda
Se puede mostrar una breve lista de comandos y otros recursos dentro de la interfaz de VHV haciendo clic en el icono ? de la parte superior de la página, o bien pulsando la tecla ?. Si estás editando un texto en el editor de texto, utiliza alt+? para evitar escribir un signo de interrogación en el editor.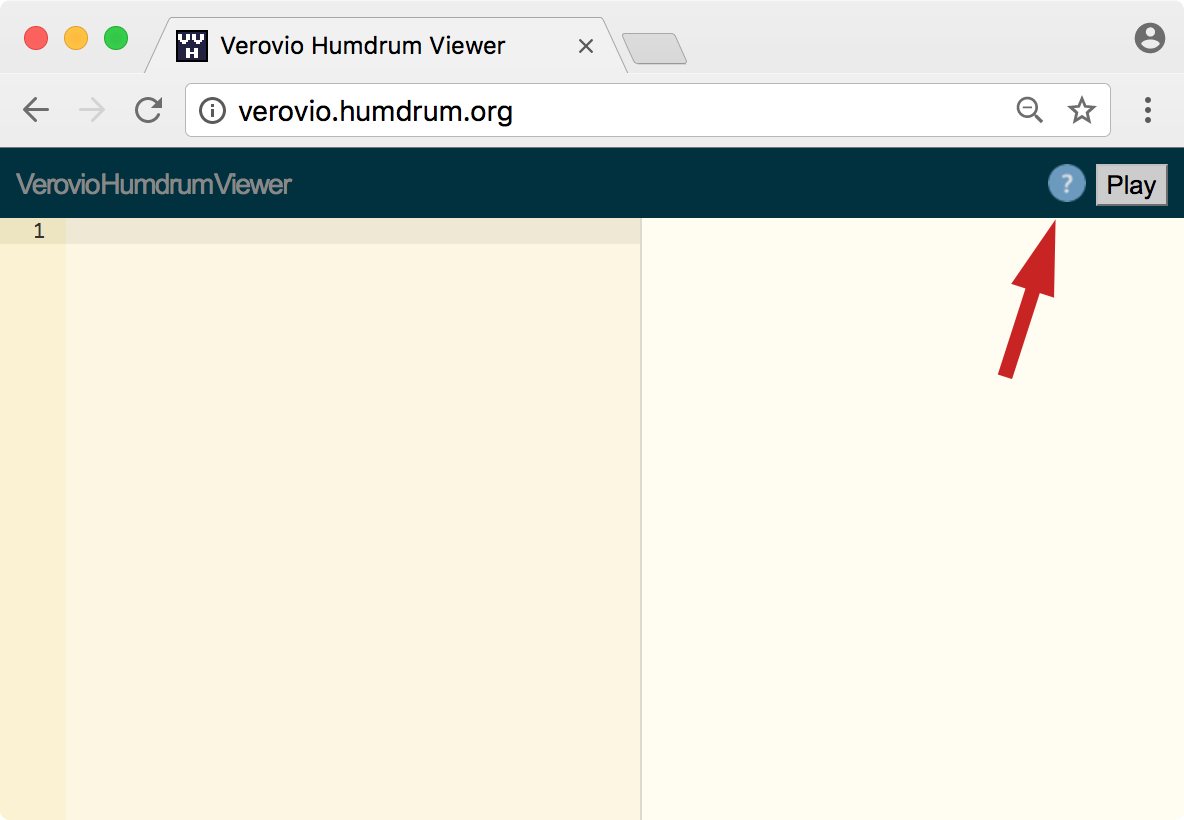 Tras hacer clic en el icono de ayuda, aparece el menú de ayuda: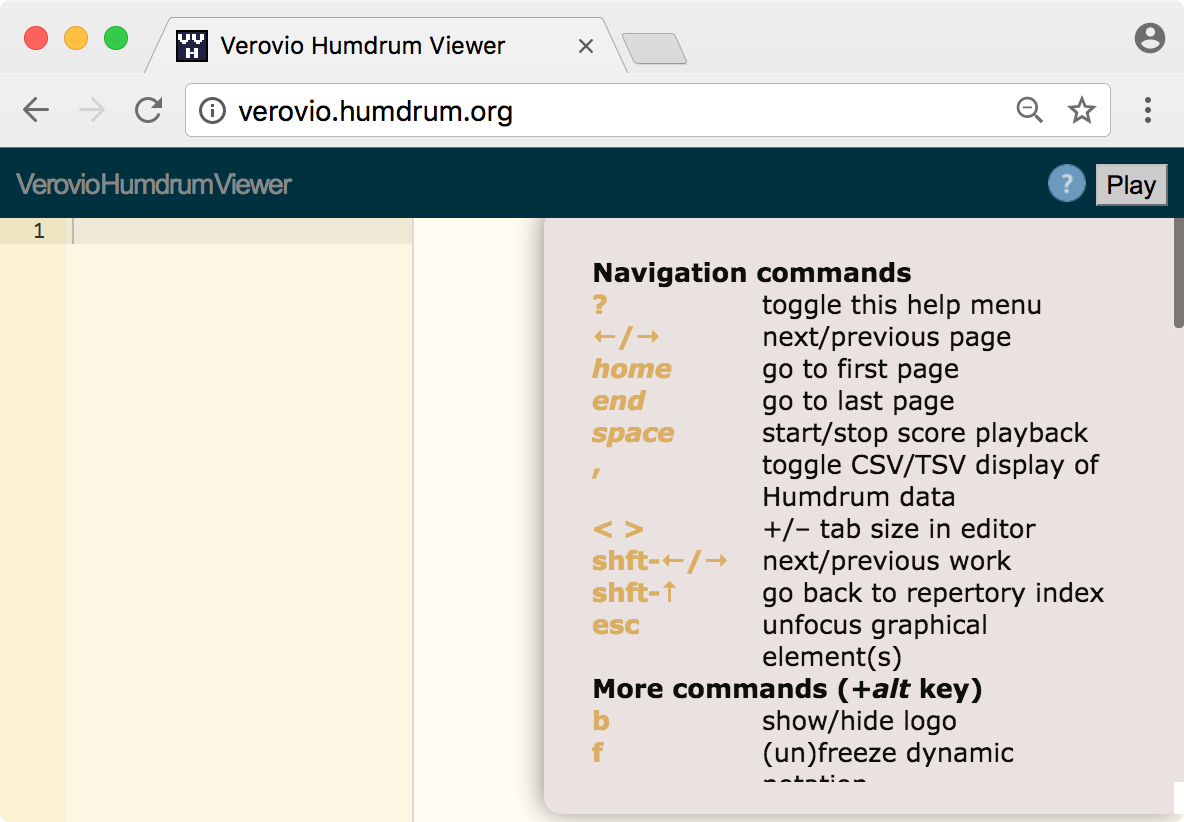 El menú de ayuda es más largo que la altura de la ventana, pero puedes desplazarte por él para ver todo su contenido: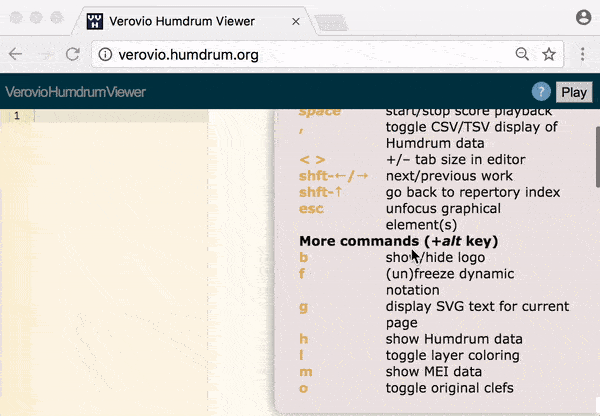 Al pulsar el icono ? en la parte superior de la página, o escribiendo ? se ocultará el menú de ayuda. Si la página del navegador es amplia, puedes mantener el menú de ayuda abierto para hacer comprobaciones rápidas mientras usas la interfaz.
Visualización en tándem de la documentación de VHV
En la parte superior del menú de ayuda hay un enlace a este sitio web de documentación. Si quieres tener una referencia rápida a la documentación mientras está utilizando VHV. Esto abrirá la documentación en otra pestaña. Puedes mover esta pestaña a su propia ventana y cambiar su tamaño según el espacio disponible en tu escritorio.

Las entradas del menú de ayuda resaltadas en rojo están hipervinculadas a la documentación y se abrirán en la ventana de documentación como se muestra arriba, donde la documentación alt-f se carga desde el menú de ayuda.