VHV contains a set of online repertories of digital scores.
A list of online scores is given at the bottom of the help menu in the VHV editor: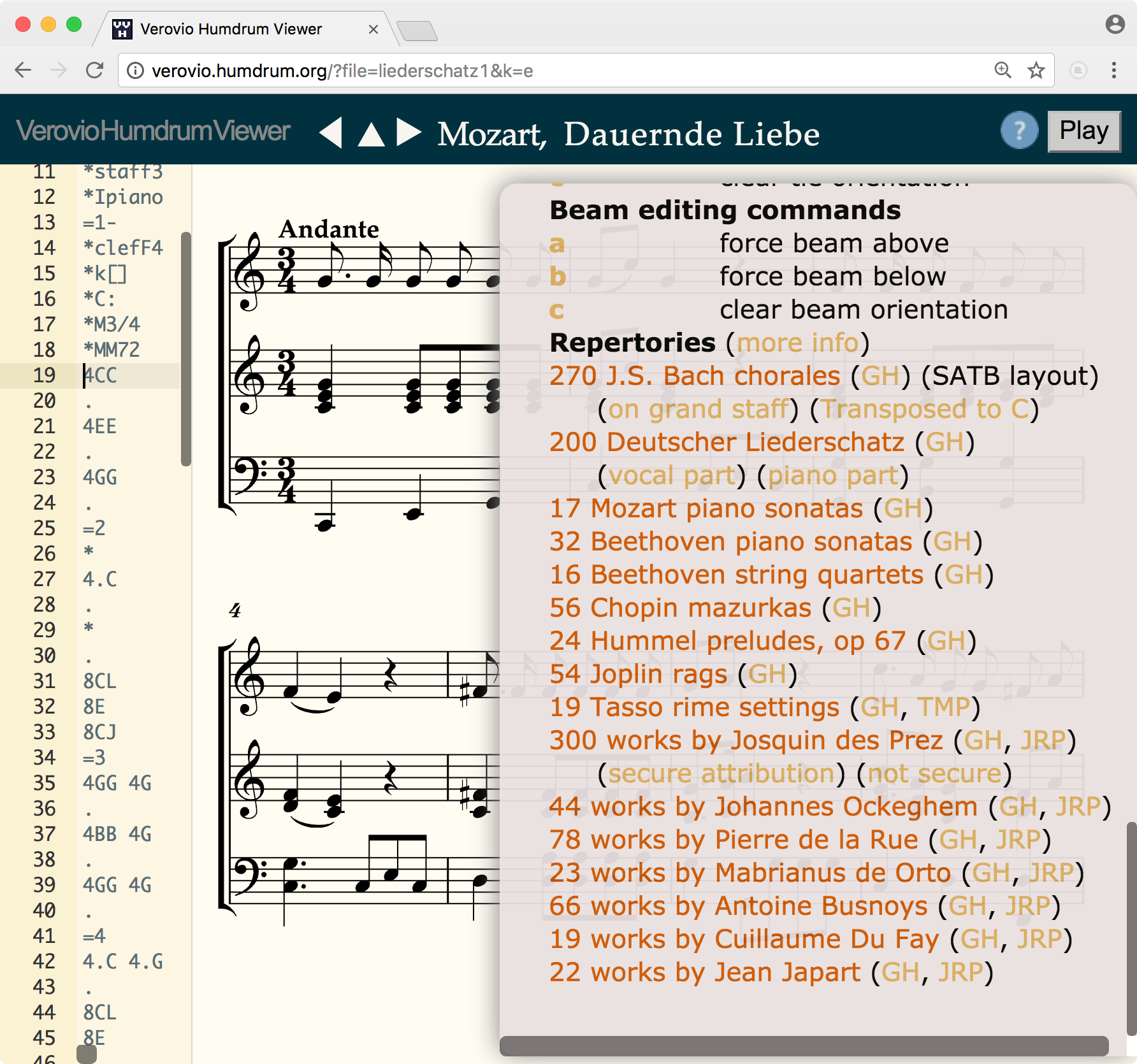 Here is a list of some of the available repertories:
Filters for repertories
Repertories can be filtered en masse by adding a filter to the URL of the repertory index or to a specific work/movement in the repertory.
When filtering a repertory, the original content of the digital score will be shown in the text editor and the filtered data in the notation rendering. To view the filtered data in the text editor, type the alt-c key combination to compile the filter.
If you do not want another work in the repertory to be filtered, then delete the !!!filter line that is automatically placed at the top of the digital score that is extracted from the reperoty URL.